S.C.A.N Board
2016-2017 S.C.A.N. Board Officers:
     Jerri Ann Shields, President: married to John, with 5 children, 2 grandchildren and MANY honorary children and grandchildren. Earlier in her career Jerri Ann earned her LPN degree and used her nursing skills to help many families. When all her children were grown Jerri Ann pursued more educational opportunities. She earned her associate degree in 2011 and graduated in May 2013 with her BS in Social Work. Jerri has a great heart, fondness for all children and a drive to help those that need it the most.
  Stephen Marcum Vice-President: married to Marybeth, with one son and one daughter. Stephen recently retired from the US ARMY as a military policeman. Forced to retire at a young age due to injuries he suffered in Afghanistan, Stephen came back to his hometown of Lebanon a real hero. We thank him and his family for the sacrifices made so that we can raise our children in a free country. While volunteering at a photo shoot for S.C.A.N, Stephen discovered how special our children are and wanted to help whenever possible. Stephen and Marybeth's children are typical but they realize the benefits of inclusion and raising children to be accepting of all.
  Heather Fultz , secretary/treasurer: is married to Thomas (BOB) they have 4 boys, while raising her boys and working ,Heather earned her BS degree in Psychology & Sociology, now Heather works as a Community Support Specialist for Pathways in Waynesville. As the daughter of S.C.A.N founder Terry Faust, Heather has been with S.C.A.N since its inception Feb 2010. As a mom of twin boys, additional needs has touched her family aw well, ADHD and childhood Epilepsy are a few of Heather's strengths. Always ready to learn and eager to help, Heather can be counted on to be right by your side at any situation.
S.C.A.N. Board members
     Valarie Hayes ,  married to Bill and between them they have 6 children, 3 young men who also have varying degrees of autism. Valarie is the mom everyone can count on for help. Valarie's boys are a shining example of using all the resources to their fullest, she is our "go to Mom" for services available for families on this journey and how to get them. Valarie and Bill are great supporters of S.C.A.N, jumping in to support in any way they can.

     Vera Wrinkle: is a former Social Worker and lives in Laclede County with former Laclede County Sheriff Richard Wrinkle. 15 years ago after the tragic death of their daughter, Vera and Richard took their grandson Gabe to raise. For many years Vera struggled because of the lack of resources in our community for Gabe. After finding S.C.A.N. Vera has a whole new outlook on the possibilities for Gabe. Vera started as a volunteer and applied for the board, her application was accepted in Jan 2014.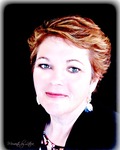 Jackie Hoppe   is a Licensed Professional Counselor with National Certified Counselor certification. She has had this license for 4 years with over 20 years' experience in her field. Prior to getting her Master's in Counseling and a Bachelor in Social work, Jackie taught many life-skill and job seeking courses, psychology and academic success college courses, created and opened a non-profit substance abuse program, and worked with the Early Childhood Intervention programs. Jackie is a solution focused therapist, looking for the individual strengths in her clients and in their situations. She truly believes that the client is the expert of their own lives. Together you will find what is working or what has worked in the past and develop a way to enhance the skills that will help now and in the future. Working closely with the client, Jackie offers a vast array of different types and theories of therapy suiting the client needs. "I am fairly new to the Lebanon area but I aim to bring hope and healing to you and your families." — Jackie A. Hoppe, MA LPCe
Advisory Committee 2016
Anthony Vibbard ,  is a single young man, who is currently attending Mizzou to obtain his law degree. Anthony asked to be accepted to the board because of his passion for youth and awareness of additional needs. Anthony is a hometown boy who wants to give back. His association with Director Terry Faust goes back to his boyhood years when he played soccer for Terry's husband and later for the Lebanon High School team. Anthony was accepted by the board Jan 2014 for a three year term. He is committed to S.C.A.N. and it's success.
Currently SCAN has an opening for one new board member…Is this the right fit for you…please click on the link below for an application