Contact S.C.A.N.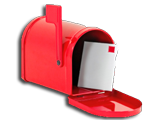 Do you have a comment, question, or concern? S.C.A.N. would love to hear from you!
We have a great core group of members who would love to help with any specific questions you have. Their names, specialties, and contact info are listed to the right. Click on ">>Read More" to get more information about each one of our core group members.
You can also send us a general email at info@scan4kids.com or send us a message by filling out the form below.